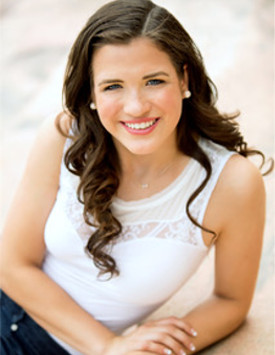 Regan Siems
2017 Recipient
High School: Omaha Central High School
College: Vanderbilt University
Major: Biomedical Engineering
Goals: In August, I will be attending Vanderbilt University to further my education in the College of Engineering with a major in Biomedical Engineering and a minor in Mathematics. At Vanderbilt, I plan on becoming involved in Greek life, intramural sports, and, hopefully, a club that will allow me to volunteer in community service activities within the Nashville community! Bringing my English as a Second Language (ESL) Student Mentorship Program to Nashville Public Schools and assisting ESL students with the complex process of applying to colleges is an endeavor I hope to implement my freshman year. Studying abroad in a South American country in order to better my Spanish-speaking ability, as well as learning from other cultures, is very much a priority and deep desire. I intend to leave a lasting legacy upon both the Omaha and Nashville communities and am very excited to see what my future holds!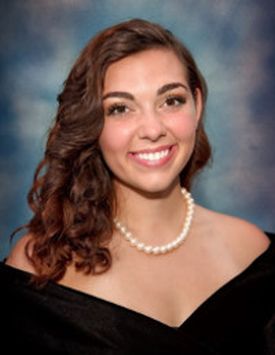 Gena Lynn Cody
2016 Recipient
High School: Thomson High School
College: Valdosta State University
Major: Biology/Pre-Vet
Goals: This fall I will attend VSU as part of the Honors College to pursue my dream career as an exotic animal veterinarian. At college I hope to stay involved with on-campus activities such as intramural soccer and the auxiliary line. I will also be minoring in Spanish and hope to join a medical mission trip to Mexico or Spain. Also, I plan to study abroad in Australia and have first-hand experience with the vast variety of animals there. Upon completion of my Bachelor's, I plan to apply to vet school with my dream of getting accepted into the University of Georgia Vet College. I hope to one day work at a zoo or wildlife conservation center or own my own practice so that I may use the skills and capability for knowledge I was blessed with to improve the life of the magnificent creatures around us.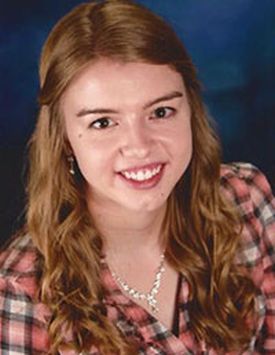 Lauren Schmidt
2015 Recipient
High School: Deshler Public School
College: Doane College
Major: Accounting
Goals: My dream is to combine my love for accounting with my passion for agriculture by becoming a Certified Public Accountant at an agricultural business. I will major in accounting at Doane College and will be a member of the Lady Tiger basketball team. Getting and staying involved on my college campus and my future community are priorities of mine. Organizations such as 4-H, National Honor Society, church youth group, and the American Legion Auxiliary have taught me how important and fun it is to give back to my community and have given me the drive to always help others. By being active in my school and community organizations, I hope that I am a positive example and role model for members of my community.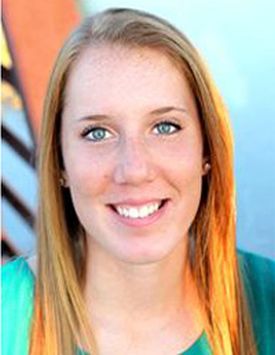 Karli Jade Sandin
2014 Recipient
High School: Lincoln East High School
College: University of Nebraska at Lincoln
Major: Nursing
Goals: I am excited to pursue a Bachelors of Science in Nursing degree, starting at UNL and finishing at UNMC. My current nursing aspirations are in the fields of the Neonatal Intensive Care Unit(NICU) and/or labor and delivery. I intend to remain actively involved in my community by participating in medical research opportunities as well as religious and service organizations. My greatest desire is to learn how to fully utilize my skills and talents to benefit others, in the medical field and in all other aspects of my life.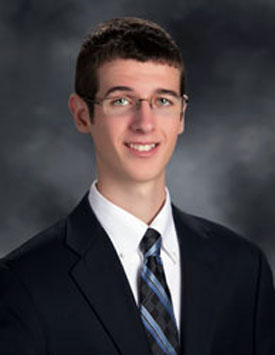 Matthew Van Ormer
2013 Recipient
Matthew Van Ormer is a graduate of Creighton Prep High School. Matthew went on to attend the University of Nebraska at Omaha where he earned his degree in Business Administration with a concentration in Management. Matthew was accepted to UNMC College of Medicine. Matthew continues his research work at UNMC in the NICU. He hopes to have more publications in the next few months. Matthew is eager to begin his journey towards becoming a doctor, and facing the challenge of medical school head-on. He has become more and more interested in pediatrics, and looks forward to continuing to serve the vulnerable as best as he can.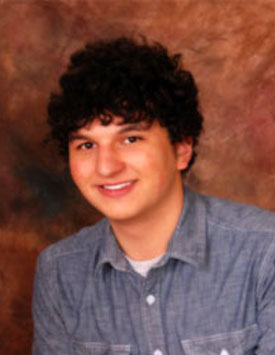 Levi Campbell
2012 Recipient
High School: Broken Bow High School
College: University of Nebraska at Lincoln
Major: Advertising and Public Relations
Goals: Levi Campbell graduated from the University of Nebraska-Lincoln in 2016 with a degree in Advertising and Public Relations, a minor in German, and concentrations in Computer Science and Mathematics. Levi currently resides in Lincoln, NE working as a junior web designer at Nebraska Interactive. He is also a co-founder of two start-up companies, Ivy Packs and Lead Runner Media. He's excited to continue his career in design and hopes to continue to grow his experiences and knowledge of web and digital advertising. When he's not creating something, he's probably trying a new pizzeria.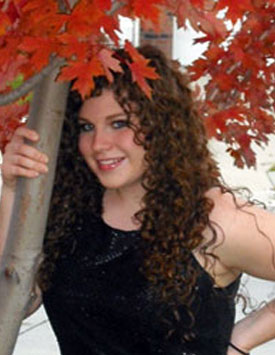 Paulina Valderrabáno
2011 Recipient
Paulina Valderrabáno is a graduate of Harry A. Burke High School. Paulina graduated in May 2015 with a major in Biomedical Engineering from John Hopkins University. Paulina currently resides in beautiful Washington State where she works for the Department of the Navy as a Physical Science Technician in the Office of Radiological Controls at Puget Sound Naval Shipyard. Paulina is looking forward to a lifelong career in development with the federal government and right now is loving exploring Seattle and all of the natural beauty Washington has to offer.
Yashswee KC
2010 Recipient
Yashswee KC graduated from Millard West High School and went on to attend Creighton University. Yashswee graduated in May 2014 with a Bachelors of Science in Biology and a minor in public health. Yashswee is currently attending the University of Nebraska Medical School. Being a first year medical school student is very demanding. It involves studying day in and out. However, it has also been a rewarding experience. Yashswee's favorite course is an ICE course where she gets to interact with real patients, take histories and even do physical exams. Being able to work with doctors in the Omaha area has also been an enriching experience for her. Yashswee's future plans include doing a rural medicine internship over the summer where she'll get to work with physicians in the rural community. She also plans on traveling to Nepal, so that she can work with doctors in a developing country. Yashswee thinks it's amazing to know that she has finally accomplished her goal of being in medical school, and she cannot thank the Engebretson Scholarship enough for helping her accomplish her goal.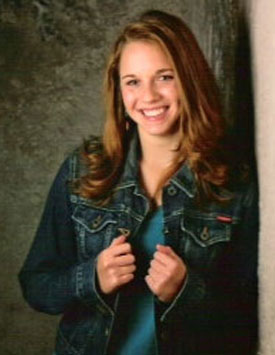 Kayla Smith
2008 Recipient
The Engebretson Foundation is honored to recognize Kayla Smith as the first graduating recipient of the Engebretson Foundation. Kayla graduated in 2008 from Marian High Scool and went on to attend the Colorado School of Mines. Kayla majored in chemical engineering and graduated with Magna Cum Laude honors in 4 years. Kayla's drive and determination landed her a job at Sega Engineering in Kansas City. A model recipient, Kayla was always prompt in her response and grateful for this opportunity. The Engebretson Foundation is confident that Kayla was perfectly chosen to represent the mission of "always giving back". Congrats Kayla!